Mr. Nitesh Bansal - CEO and Managing Director R Systems
Nitesh Bansal is the Managing Director and Chief Executive Officer (CEO) at R Systems. As a seasoned industry veteran with 25 years of experience in digital and product engineering services, Nitesh has worked across multiple industry verticals and geographies. Nitesh joined R Systems after a remarkable tenure spanning over 23 years at Infosys, where he held various leadership positions, playing a pivotal role in driving business growth and expanding market presence. Before leaving Infosys, he was SVP and Global Head of Engineering Services, a 1bn Dollar P&L with direct responsibilities of sales, delivery, consulting, and R&D while managing a global workforce of over 12,000 people.
A CA by qualification but an engineer by profession and experience, Nitesh is passionate about Cloud, AI, Automation, Physical Digital Convergence, IoT, and 5G – but above all, his utmost dedication lies in generating substantial business value and ensuring a strong return on investment for his clients.
Nitesh has served as a member of several prominent councils and advisory boards, including the Global Futures Council for Advanced Manufacturing at the World Economic Forum, the National ER&D Council of NASSCOM, the Industry Advisory Board of the Tauber Institute of Global Operations at the University of Michigan, the Advisory Committee of SAE India, the Suppliers Board of the Open Networking Foundation (ONF), the North American Manufacturers Association, and he also held the role of an external Advisor to the American Society of Mechanical Engineers (ASME).
Nitesh has also represented India at various bilateral country forums. He has been a part of bilateral delegations with the former President of India to countries like Austria, Cyprus, Slovenia, France, and Switzerland.
In addition to his professional pursuits, Nitesh Bansal is deeply passionate about social causes, promoting education for girl children and mid-day meal programs in India. He remains deeply committed to making a positive impact through his involvement in social causes and philanthropic efforts in the same space.
Satinder Singh Rekhi - Founder and Mentor
Satinder Singh Rekhi, leading figure in the information technology industry, founded R Systems in 1993. Prior to joining R Systems, Rekhi held senior management positions with HCL Technologies and DISC (now Synergex) in the United States, Singapore and India. Rekhi has graduated with a Bachelor of Technology degree from IIT, Kharagpur, India and an MBA from California State University, Sacramento. Rekhi also attended several senior management programs from the University of Berkeley and Harvard Business School.
Raluca Rusu - Chief Executive Office R Systems Europe
Raluca Rusu is R Systems Europe CEO since 2014, responsible for the business development and operations of the organization in Europe, Asia, and USA. She joined R Systems, formerly known as Computaris, in 2002 as Software Engineer and since then held various technical and managerial positions, from engineering to Head of Development and Chief Operating Officer. She has been responsible in growing business with various customers and setting up teams and new offices for service delivery. Raluca holds a Bachelor's degree in Computer Science from the Politehnica University of Bucharest, a diploma in Company Direction from the UK Institute of Directors and an Executive MBA from Essec&Mannheim universities.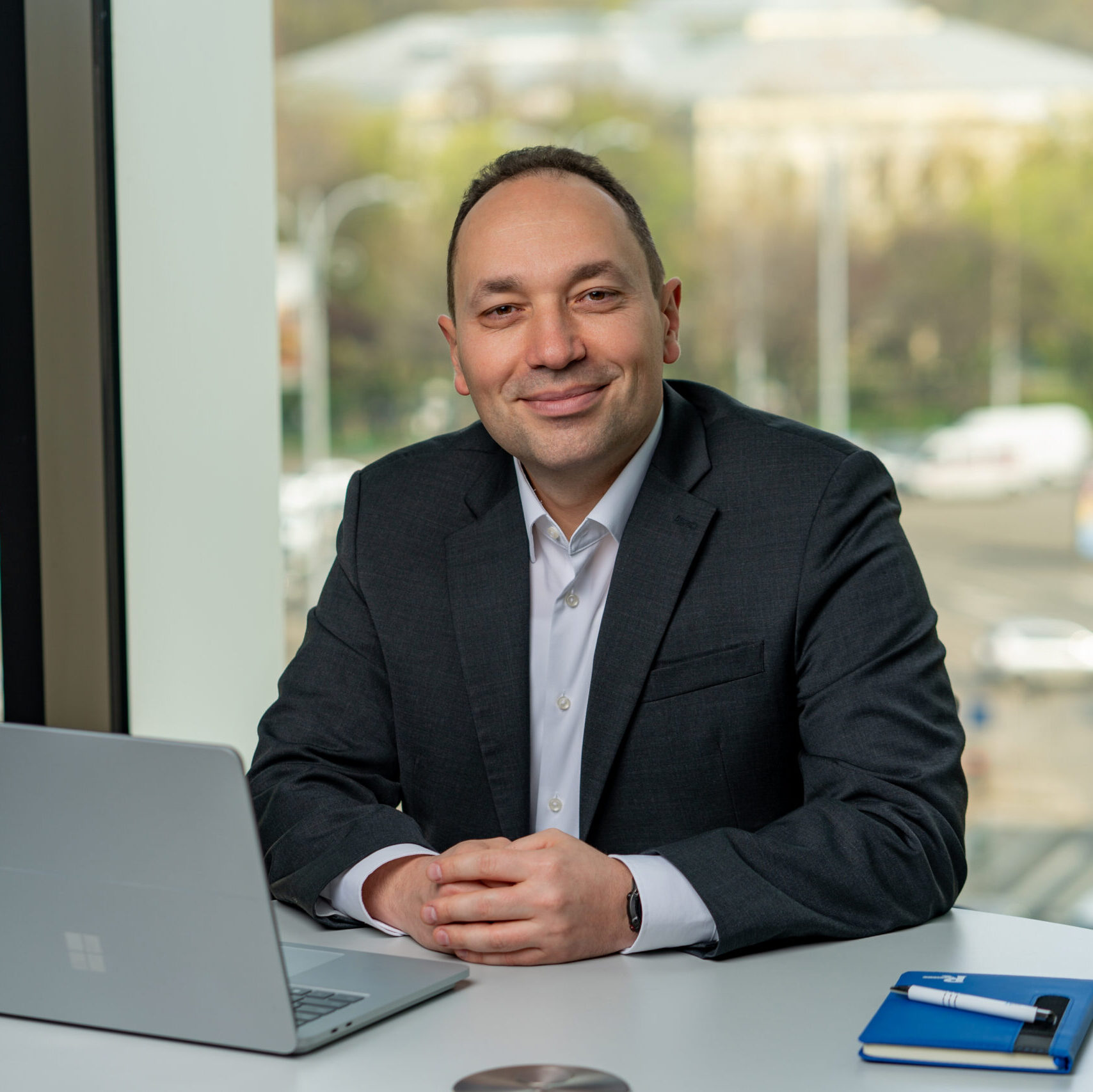 Bogdan Tudan - Chief Operating Office R Systems Europe
Bogdan Tudan joined the company in 2006 as a Software Engineer, later taking on the role of director of the USA Business Unit serving R Systems customers in North America. In his current capacity as Chief Operating Officer he is in charge of overseeing business operations, delivery and key account management processes across business units and customers. Bogdan started his career in software development in 2000. He graduated from the Faculty of Automatic Control and Computer Science, Politehnica University of Bucharest, in 2002 and attended an MBA program at the Bucharest University of Economic Studies.
Adrian Chitu - Finance Director & Country Manager R Systems Moldova
Adrian Chitu is responsible for the financial operations of the European branch of R Systems. He joined us in 2001 as a Senior Software Engineer and developed his career through various management positions in finance, HR and general management, including the position of General Manager of the R Systems Center of Excellence in Moldova. Adrian holds an MSc in Computer Science from the Faculty of Mathematics and Computer Science, University of Bucharest, and a diploma in Management from CODECS.
Elena Timofte - Business Unit Director
Elena Timofte is the Director of the customized software services Business Unit in the R Systems Europe branch. She joined the company in 2005 holding throughout the years various positions from support engineer to support manager, projects manager, key account manager. In her current position, she is responsible for managing international teams and projects for major European tier-one operators and top industry software vendors, with focus on customer satisfaction and increasing business efficiency. Elena is a graduate of the Faculty of Automatic Control and Computer Science, Politehnica University of Bucharest, and holds a post graduate diploma in Advanced Systems for Internet at the same university.
Cristiana Iavorschi - Business Unit Director
With more than 13 years experience in R Systems, Cristiana started her career in telecom. She joined the company as a Software Engineer and held various technical positions from Consultant and Senior Consultant to System Architect and Telecom Expert. Starting 2007, Cristiana developed her career towards management positions as Project, Team and Delivery Manager, General Manager of R Systems Romania through to Delivery Business Unit Director. Cristiana graduated from the Faculty of Mathematics and Computer Science at the University of Bucharest in 2000 and holds a MSc in the same area.
Piotr Walicki - Country Manager of R Systems CoE Poland
With a solid experience in technical management positions at major European operators, Piotr Walicki joined us as project manager in 2013. Piotr has been in charge with complex telecom projects and developed long-term partnerships with top industry software vendors and mobile operators. Throughout the years he took over the roles of program and delivery manager up to his current position of business unit director and general manager of our CoE in Poland. Piotr holds an MSc in Telecommunications Engineering from the Warsaw University of Technology.
Tham Kok Kee - Business Development Director Asia & Country Manager for R Systems Malaysia and Philippines
Starting in 2011 as Team Manager in Malayesia, Tham became the Country Manager of the same office. Tham spent many years with Fujitsu. He started off as System Engineer before shifting his focus into technical presales and project management. He was exposed to many different sectors including government, financial and telecommunication. Currently, he also heads up the office in the Philippines and the company's sales and operations in the larger APAC region.
Cristina Niculescu - Business Unit Director
Cristina Niculescu is a graduate of the Faculty of Automatic Control and Computer Science, Politehnica University of Bucharest, and holds a PMP Certification since 2010. Cristina has more than 12-year experience in project management and team leadership. She has specialized in implementing and delivering software solutions for various business sectors across international markets. Since joining us in 2009 as a Project Manager, Cristina managed major accounts on the US and UK markets, and developed her career coordinating complex projects and international teams of over 60 engineers.
Florin Jugastreanu - Business Unit Director
With a solid international experience of over 15 years in telecom and IT, Florin Jugastreanu joined us in 2006 as System Architect. Florin has been involved and managed complex telecom projects at major operators worldwide and throughout the years he took over the roles of program and delivery manager up to his current position of business unit director. Florin holds a bachelor's degree in Computer Science from the Politehnica University of Bucharest.
Cosmin Tudor - Business Unit Director for Digital Practice
Cosmin Tudor is an experienced IT management professional with a background of over 20 years in the industry. He spent his last 15 years working as Business Unit Director for Cloud & Infrastructure services in one of the top IT service integrators on the Romanian market. He was also involved in important public and private cloud projects across Romania and Moldova. As the Business Unit Director for Cloud & IT in the European branch of R Systems, Cosmin is responsible for the business line extension with focus on cloud solutions and managed services. Cosmin is a graduate of the Politehnica University of Bucharest and has a Professional Certificate in Management and Business Administration from the Open University. Among his specialties and certifications: ITIL Expert and Service Manager, CRISC, CoBit, ISO 27001 and 20000, Data Center Accredited Tier Specialist, Project Management Prince2, Storage and SAN Technologies from HDS and EMC.